DELICE POWER sorbet and ice cream maker Delivered with 2 or 6 stainless steel preparation bowls (capacity 1L)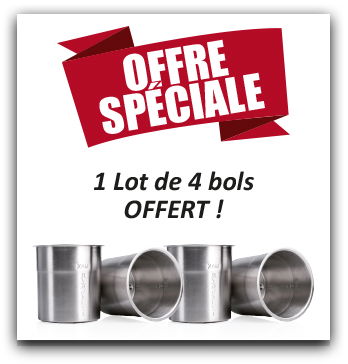 More powerful, faster and quieter thanks to its new engine.
From fresh and seasonal foods, prepare surprising sweet or savory recipes!
Highlights:
New more powerful, fast and silent motor

LCD screen – 10 programs

Self-cleaning function: extends the life of the device

Universal adapter for bowls of all brands
Technology at the service of gluttony!
Robust aluminum construction
Single-phase 230V
Delivered with 2 stainless steel preparation bowls, 1 bowl holder and 1 knife.
---
OPERATING PROCESS

---
VARIOUS USES
The performance of the DELICE POWER and its blade also make it possible to work with different appliances without going through the freezing phase and thus obtain a multitude of results: breadcrumbs, almond powder, praline & praline, mousselines, cream soups & gazpachos, terrines & pasta …

---
FEATURES

---
REFERENCE
Designation: DELICE POWER + 2 BOWLS
Code: 0522
Designation: DELICE POWER + 6 BOWLS
Code: 0524